Strictly Promotional Posts
March 3, 2017
Today 3/3/17, the technicians of Pocono Non-Pressure Roof & Exterior Cleaning were servicing the asphalt roof and cedar siding of this home in Saw Creek Estates. The owners wanted to improve curb appeal and add longevity to their roof on Ashley Court. Like many of our customers the choice for a professional roof & exterior cleaning was made while reviewing our reviews on Google and Angie's List. Both the roof and siding were cleaned using our industry accepted soft washing methods. 
For additional information please call us at 570-994-6918 or visit us "Here" for a free quote.
-- Edited by waxman18324 on Friday 3rd of March 2017 09:02:25 PM
March 6, 2017
Diamond roof cleaning was chosen to clean this slate roof based on our knowledge and expertise. The results speak for themselves. This is the second slate roof we have cleaned in a week. If you need a slate roof cleaning give us a call and we will  schedule your free consultation.
March 8, 2017
Cedar Shake Roof and Cedar Siding Cleaning in Evanston Cook County
Does your red cedar, cedar shake roof or cedar siding need to be cleaned? What color do you see – dark grey, black, brown, green, yellow? If you see any of these colors on your cedar shake roof or cedar siding, please take notice.
These colors are actually signs of infestations of mold, moss, algae, mildew, lichen, and fungus. We see this a lot in the north and west suburbs of Chicago such as in Evanston and Schaumburg in Cook County.  A professional roof cleaner will pay particular attention to any signs of infestation. These organisms spread across the cedar surface and if left untreated will cause the shingles to deteriorate.
Fungus commonly causes the wood to feel moist, soft, spongy, or stringy. It is dangerous because it simultaneously breaks down all the major wood components in your shingles.   This causes the shingle to gradually degrade to a spongy and stringy texture, causing it to weaken, shrink, break, and collapse. To read more, go here.
March 3, 2017
At Acadiana Hydro Kleen we strive to exceed our customers expectations. We take our time and pay attention to the details, that's what makes us the premier service provider in our area.
Here's a video demonstration of our Soft Wash process cleaning the exterior of a home.
February 23, 2017
Mt. Salem Baptist Church needed to get the algae and lichen off of their steeple. The called Blue Ridge Exterior Cleaning to take care of this cleaning project.
February 21, 2017
Have you taken a look at your siding lately especially on the north side? You may discover that it is covered with green and black stuff. That stuff is actually algae, mildew and mold!  Those organisms are alive and it can create an unhealthy environment for your family and pets, not to mention they are destroying the appeal of your property. They release air borne spores into the air. That is how they got there to begin with. We are seeing more and more of this in Cicero and surrounding communities in Cook and other collar counties.
The good news is that these invaders can be safely removed by a process called soft washing. Go here to read the rest of the story.
February 18, 2017
We traveled two hours to clean this customers roof! His main concern was protecting his lovely roses and his well manicured lawn and flower beds.
After a few phone consults he decided to use Clip and Clean to safely clean his white shingled roof!
It turned out very very nice! 
We are based in Savannah GA but we will travel as far North as Charleston SC and as far South as St. Simons Island GA.
We love to make those shingles SHINE!  www.ClipandCleanSavannah.com
-- Edited by Philip McCullough on Sunday 19th of February 2017 08:50:55 AM
February 17, 2017
The Roof Wizard project for softwashing The Westchester Mall, which is also posted here in another thread, is pictured in the new edition of eClean Magazine. 
Here is the link:
February 13, 2017
Although every part of a kitchen exhaust system is of equal importance today the staff at Pocono Non-Pressure Roof & Exterior Cleaning would like to talk you, the restaurant owner, about your exhaust fan cleaning or lack thereof.
Failure to properly clean an exhaust fan can and will throw the fan out of balance and ultimately cause the fan, belt and electric motor to fail. All grease must be removed from the fan assembly upon cleaning. Too much build up in a particular area will cause excessive vibration. Left unattended the fan will shut down the system causing a back up in all duct work. This back up will force heat, smoke & grease to the cooking areas eliminating a safe & clean environment for kitchen staff & customers. This back up will increase chances of a kitchen fire.
To have your system checked or to get a quote to have it cleaned properly please feel free to call us at 570-994-6918 or complete our online request form "Here"
February 10, 2017
This is a before and after sent to us by the customer. We didn't have the rigth light to show just how bad a tree that was removed had stained their brown shingles.
Photos have not been re-touched but the before pic was from last year. www.ClipandCleanSavannah.com
w
-- Edited by Philip McCullough on Friday 10th of February 2017 03:53:36 PM
February 9, 2017
Soft washing is very effective at removing algae mold and grime from multiple exterior surfaces around a home or commercial property. What makes softwashing even better is how gentle and safe it is. Look at the results this customer received on a stone stoop.
We did this project immediately upon the estimate. Immediate results! CALL Dirty-Roof.com For all your exterior cleaning needs 516-804-0447
February 9, 2017
In late 2016 the staff of Pocono Non-Pressure Roof & Exterior Cleaning started work for the Friendly's restaurant in Tannersville PA. Our work incorporated an initial clean up of all pedestrian sidewalk areas, patio, kitchen door and delivery sidewalk. That work is pictured here (http://www.nationalsoftwashalliance.com/t62477797/restaurant-pressure-washing-tannersville-pa-18372-570-994-69/).
For 2017 we are now doing the same work under a quarterly contract as the owner is now being proactive on the exterior maintenance. On Wednesday, 2/8/17 our staff performed the quarterly service of all concrete areas on the property as can be seen in the photos below. The customer was so happy with the results of our work that he gave us a great review, which is also documented below.
For all your commercial pressure washing needs call 570-994-6918 or visit us "Here" for additional information.
February 6, 2017
Even in February (2/6/17) our staff at Pocono Non-Pressure Roof & Exterior Cleaning was out cleaning the roof of this home located in Pocono Mountain Lake Estates. This community is located in the heart of Bushkill, PA. Our customer called to ask if we could perform a roof moss removal. We visited the property, spoke with the owner in detail and issued a free no obligation quote. They immediately agreed after viewing our reviews on the internet(Google and Angie's List). 
As can be seen in the photos below their roof was heavily infested with moss on the front and back of the home. Black algae was present as well. We applied our detergents from commercial grade truck and pump system to the roof surface will resulted in complete eradication of the black algae and terminated the growth of moss.
Not only on we the leading provider of roof cleaning in the Poconos but we also perform house washing, gutter clean outs, concrete pressure washing, and paver cleaning. For more information on our services and a free quote please call 570-994-6918 or visit our quote page "Here".
February 5, 2017
As the most experienced roof cleaning contractor servicing the Pocono, Slate Belt and Lehigh Valley region the staff at Pocono Non-Pressure Roof & Exterior Cleaning treats all projects the same. This rather large home in Hamilton Township, PA was serviced by our trained staff for the homeowners in a professional, safe and effective manner.
As can be seen by the photos below access to the roof areas was a challenge but our experience with ladder movement, safety harnesses and our on site supervision allowed us to remove all the black algae the same day. Moss and lichen growth was haltered. All this work was performed with our industry accepted equipment and knowledge. No pressure washer ever touched the roof. All work was performed with our non-pressure soft washing method.
Please feel free to contact us for more information us at 570-994-6918 or click "here" for our website.
In addition to Stroudsburg, PA we service both NJ (Warren County)(Sussex County) and Carbon, Northampton, Monroe, Pike and Wayne Counties of PA.
February 3, 2017
Cedar Roof and Siding Cleaning in Elgin, Kane County Illinois
The owners of this house were almost convinced that their cedar shake roof was beyond cleaning and would need to be replaced. Unfortunately most people don't realize cedar shake roofs, as well as siding, needs to be periodically cleaned.  A properly maintained cedar roof will last at least forty years. The cedar shingles had dark gray, black and greenish colors.  The green spongy organisms that were growing on the cedar roof were moss. These are signs that the roof was overdue for a cleaning. Go here to read more.
For more information, photos and videos go here. Contact us now for a free assessment and quote.
February 1, 2017
On 1/19/17 the technicians from Pocono Non-Pressure Roof & Exterior Cleaning were dispatched to Bethlehem PA to service the roof of this home. The homeowners received a letter from their insurance company stating they had until 2/6/17 to have the roof cleaned. Our customer called us and we responded immediately. We provided our free no obligation quote. The customer accepted our quote and we moved forward getting the roof cleaned. All heavy moss was removed and the black algae was eradicated.
Like many customers before them and can be seen below our customer left us a great review on Angie's List. The fully trained and insured staff at Pocono Non-Pressure Roof & Exterior Cleaning pride themselves are completing all work on a timely basis with little to no disturbance to your way of life.
For more information on our residential and commercial non-pressure roof cleaning, pressure washing, kitchen hood cleaning, gutter cleaning and other services please call 570-994-6918 or visit our contact page here.
February 2, 2017
Although we are in the dead of winter the staff of Pocono Non-Pressure Roof & Exterior Cleaning are out doing work. This home located on Kelly Road in Stroudsburg was the focus of our attention today (2/2/17). The customer wanted these ugly rust stains removed from the vinyl siding of his chimney. Our staff provided our no obligation quote while on site with the homeowner. Without reservation the customer hired us to remove the stains.
These stains were caused by the incorrect material used in the installation of the chimney cap. Our staff used products that we keep on our trucks at all times to completely eradicate the siding of rust stains.
Call us at 570-994-6918 for any additional information on rust removal or schedule a quote "here".
February 1, 2017
Clip and Clean had the pleasure of cleaning a roof for a very special, special needs family yesterday.
The house is located in Richmond Hill GA, just outside of Savannah GA.
The roof turned out GREAT and our friends were speechless at the dramatic change in the appearance of their home!


January 30, 2017
Tonight the staff of Pocono Non-Pressure Roof & Exterior Cleaning were out late doing this hood cleaning in Marshalls Creek, PA. The entire filter system, hood, plenum, roof fan and ductwork (vertical and horizontal) were inspected, scraped and cleaned for our customer.
As we find quite often hoods will collect cooked oils and static dust rather quickly and our customers like having a set schedule for those cleanings. We provide a full written report outlining any shortcomings in the system. Our staff address this shortcomings (hinge kits, access panels, light fixtures, etc) upon approval of the owner. All our work is performed to NFPA96 standards.
As with all our work we provide free quotes quotes upon inspection of each property. Please feel free to contact us at 570-994-6918 or click here for more information.
January 25, 2017
Pocono Non-Pressure Roof & Exterior Cleaning is your solution for industrial and commercial hood cleaning services. Our staff is committed to providing the best services possible through our commercial grade equipment, knowledge and experience. Every component in your kitchen exhaust can be cleaned thoroughly and efficiently by our staff. This includes but is not limited to filters, hoods, plenums, fans and ductwork.
Professional hood cleaning of your system on a defined schedule is a priority for the safety of your business, customers and employees. A neglected systems can lead to a grease fire and or other tragic conditions.
Our services are available to fast food restaurants, churches, home owner associations, senior living centers, pizza shops, VFW, convenience stores, fine dining environments, etc. At Pocono Non-Pressure Roof & Exterior Cleaning we pride ourselves on offering our no obligation quote to all potential customers. We service the entire Pocono region.
Please feel free to contact us for any additional information at 570-994-6918 or visit our website (www.poconoroofclean.com).
-- Edited by waxman18324 on Thursday 26th of January 2017 06:51:35 AM
December 29, 2013
Curious to see what everyone's best before and after of roof cleaning looks like? Here is a home we did in Berlin MD about 2 months ago.. This is one of the best ones that I could find on my computer. Interested to see what everyone comes up with! ( exterior pics will do)
-- Edited by lkendall on Sunday 29th of December 2013 05:43:23 PM
June 15, 2015
We cleaned these paver in the rear of a condominium unit in Yahpank New York
-- Edited by Art O on Monday 26th of December 2016 08:30:31 AM
February 1, 2015
This commercial brick cleaning, in Southern Louisiana, was completed by Cajun Soft Wash of Baton Rouge. Cajun Soft Wash is a versatile commercial exterior cleaning contractor with the ability to clean commercial brick buildings, commercial stucco buildings, commercial metal buildings, commercial vinyl siding, commercial concrete and many other commercial products.
Using low pressure to clean your exterior brick, stucco, concrete and other surfaces allows Cajun Soft Wash to kill the algae, mildew, fungus and other contaminates to the very root which typically lasts 2-4 times longer than standard pressure washing.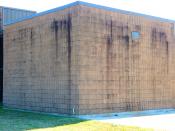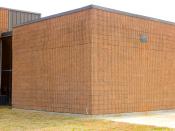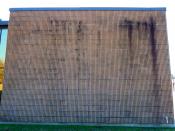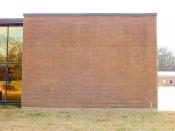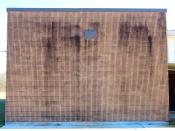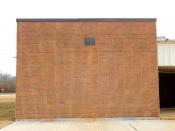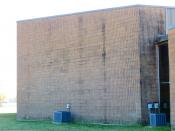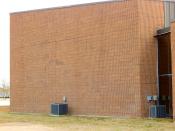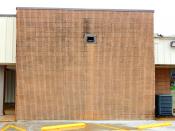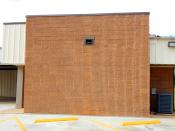 For more information or for a detailed quote on your low pressure commercial exterior cleaning, commercial brick cleaning, commercial stucco cleaning, commercial metal cleaning, commercial vinyl siding cleaning, commercial concrete cleaning and many other commercial exterior cleaning needs visit the commercial exterior cleaning page of Cajun Soft Wash Cajun Soft Wash - where we look forward to exceeding your expectations. 225-612-5988
October 10, 2016
Diamond Roof Cleaning was chosen to clean this property from front to back and everything in between. We completed this job in 12 hrs. We also picked up the neighbors house after they saw the way that this house came out. This is the 3rd property on this street that we cleaned this year.  We are the go to company for Exterior cleaning in Medford NJ. Medford resident know they can rely on diamond roof cleaning to get the job done right and on time. If your looking to have your home shine again gives us a call at 609-929-5812 or visit us at www.diamondroofcleaning.com
August 28, 2016
The cornerstone on the Massanutten Regional Library says 2000 when the remodeling was done. The building has not been cleaned in 16 years. Blue Ridge Exterior Cleaning, LLC was called to clean this beautiful building in old town Harrisonburg, VA.
-- Edited by BlueRidge on Sunday 28th of August 2016 09:41:29 AM
September 8, 2016
The property owners of the Fort Dupey Village Home Owners Association wanted their vinyl siding properly cleaned and they reached out to us at Pocono Non-Pressure Roof & Exterior Cleaning for advice and a free quote. As the most responsible bid we were awarded the contract. The 44 units sit in almost absolute shade along the Delaware River, which allows the vinyl siding to collect cob webs, algae and pine needles from the century old pine trees.
Using our professional commercial grade pressure washing and soft washing technology equipment we were able to complete this work in two days. This allowed the HOA to carry on with limited interruption in their lives.
As the leading provider of all exterior cleaning here in the Poconos we can design a program to fit your needs as a residential and or commercial property owner. Please feel free to contact us at your convenience by telephone at 570-994-6918 or visit our website at www.poconoroofclean.com.
August 28, 2016
Diamond Roof Cleaning was chosen to clean this property because of our knowledge and expertise. We successfully cleaned the roof and the stucco siding ( Dryvit Siding ). With our process no vegetation was harmed and the property looks new again. If you are in need of a professional roof clean or Soft Wash house washing give us a call today at 609-929-5812 or email us at mike@diamondroofcleaning.com.
-- Edited by Diamond Roof Cleaning on Sunday 28th of August 2016 10:35:38 AM
August 22, 2016
The Roof Wizard's crews softwashed and cleaned the exterior of The Robert Wood Johnson Hospital Foundation Parking Garage yesterday. We also did the interior walls of the top floor and a demo on the administration building. The project is all precast and was very infested and dirty. The proper mix of soaps and degreasers was necessary because the walls had large amounts of algae, but also years or emissions build up as well.  
May 22, 2014
We manufacture the innovative shooter tips everyone has been talking about. They come in .30 .40 .50 .60 sizes. Call our office or email us innovativewash@aol.com and we will get you hooked up. $15
ea plus 4.50 flat rate shipping. 
August 16, 2016
That may sound like a strange facility to clean, but this helicopter landing pad at Tallahassee Memorial Hospital was in fact in need of a cleaning! Located at 100 feet in the air on top of a multistory complex, this was not an average cleaning job! As this is an active landing zone at the regions largest trauma center, very special planning had to go into place for this cleaning. Chemicals, equipment, evacuation strategies, safety plans, not to mention the pure logistical nightmare  of this project all had to be throughly vetted and approved. 
 The cleaning was a complete success, and our customer was absolutely thrilled with the results. They were expecting the need to repaint the markings after we were done cleaning, but obviously  realized that was not needed.  This helicopter landing zone is now not slippery, and much more navigable for the pilots and crews working in trauma situations.